FACTORY AUTHORIZED
PARTS and SERVICE DISTRIBUTOR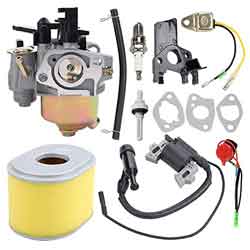 We Proudly Sell OEM Honda Repair Parts.
To obtain parts, please call in with your engine model number, 4-digit alpha/numeric code, and serial number.
If you would prefer, our Honda trained repair department will be more than happy to do your repair for you.  Simply call our office for further information or to schedule a drop-off.  We repair any American Honda Pump or Generator, as well as GX engines (or GC engines on commercial equipment).